Rachell "Rae" Hofstetter (born January 8, 1992), better known by her online alias Valkyrae, is an American internet personality. Dubbed the "Queen of YouTube", she has been the platform's most-watched female streamer since 2020.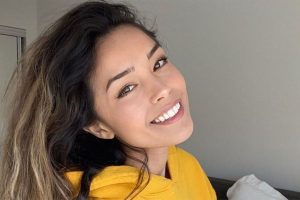 Let's get to know more about her!
She is a co-owner of 100 Thieves, an esports and an apparel company.
Also, she has been a content creator for the brand since 2018.
Hofstetter is an advocate for women in online gaming.
Sometimes she's playing games on all-female teams.
After graduating from community college, Hofstetter worked various jobs, including a job at GameStop.
In 2014, while working she began sharing her gaming hobby on Instagram, gaining a significant following.
She was encouraged by various Instagram followers, friends, and Twitch streamers to start streaming on Twitch, beginning in 2015.
 After gathering a following, Hofstetter began posting gaming videos on YouTube.
In 2018, she became the first female gamer and content creator for 100 Thieves, a competitive American esports team.
On April 7, 2021, Hofstetter was announced as a co-owner of 100 Thieves alongside fellow 100 Thieves content creator CouRageJD.
They join Scooter Braun, Dan Gilbert, the rapper Drake, and founder Matthew 'Nadeshot' Haag.
As co-owners, Valkyrae and CouRage will receive equity in the company, which Forbes magazine recently valued at $190 million.
On January 13, 2020, Hofstetter left Twitch for an exclusive streaming contract on YouTube.
 While initially struggling to maintain an average viewer count of 5,000 towards the beginning of 2020, her YouTube channel experienced a significant boost when she started playing the online multiplayer social deduction game Among Us and began collaborating with popular streamers including Disguised Toast, Sykkuno, Pokimane, Jacksepticeye, Cr1TiKaL, Corpse Husband, xChocoBars, and Fuslie.
She became the fastest growing female streamer of the year and surpassed Pokimane as the most-viewed female streamer of 2020.
Don't forget to access our blog to update amazing information about Valkyrae! We also offer a large number of Valkyrae merch, order them now to show off your love to her.